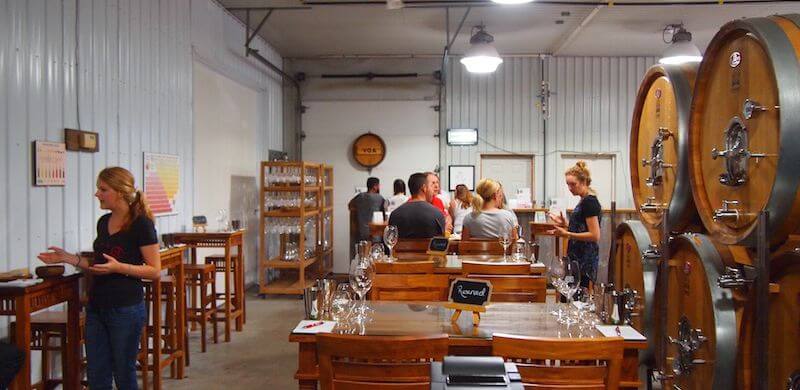 Big Head wines a an awarded-winning winemaker owned by Andrzej Lipinski and family produce small-batch Artisanal wines.
Big Head wines Winery is located in Niagara s Wine region, in the center of one of the best wine region in Canada. They focus on wild fermentation and appassimento winemaking method.
Beginning with one corner of a vineyard at Vineland Estates in 1998, Andrzej Lipinski who started by doing consulting for Colaneri, Megalomaniac, Rosewood,… became one of the best wine maker in Canada. He has created one of the top winery in Niagara that we have enjoyed to visit during our trip in Canada.
Wine notes: We have tried different wines, Red wine as well as White wine , we have been seduced by this Nice pale yellow gold color with lifted aromas, apple notes and a rich fruity palate.
Some hint of spice and vamilla (oak). Great value within a Great Wine!